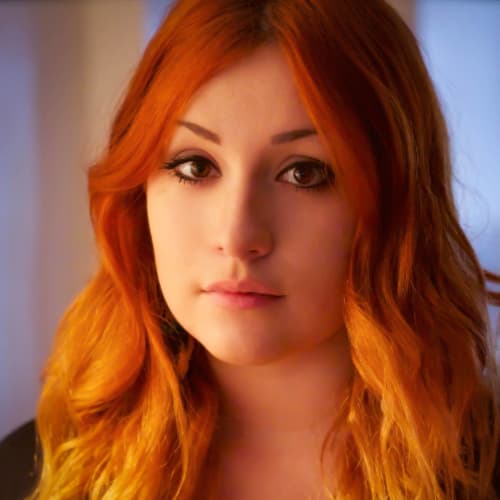 Juliette Rolland
Gamification expert
About my gamification expertise:
The concept of engagement is becoming increasingly popular in companies. Stronger than commitment, employee engagement is the degree to which employees are passionate about what they do, about their work, and committed to their coworkers and their organization. But it can be extended to clients, partners, and customers too. The goal is to emotionally bound a person to an organization, and/or to create links between people, with a product and more. While neuroscientists, psychologists, and sociologists are still working on the processes involved in this mechanism, the current studies agree on two requirements to create engagement: rewarding and generating trust. This is exactly why gamification can completely transform your company or your products.

Press start to Play Nice ▶️
I believe in collaboration, gamification, and make every team become as powerful as a video game guild. Let's find the healer, the warrior, the dwarf, and the elven of your company to make them collaborate to their full potential and to feel identified with your company's values, or to bond emotionally your customers to your products.

To boost people to gather and to work together, I take inspiration from where collaboration bloom naturally and surprisingly all the time: games, mostly MMORPG. More than human sciences, it's also one of my strongest hobbies. As an early adopter and tech enthusiast, and a gamer (RPG lover mostly), I play, explore, and apply new tried and tested mechanisms to rise collaboration and keep people engagement levels high.
And the best part is you don't actually need to play any game to get on board, not even to understand it; it comes naturally to everyone. 
Let's apply game mechanisms to your company!


---
At 2PS:
I'm the Head of Operations at 2PS.com and also its official graphic designer, and photographer/videographer.
Thanks to 2PS, I can also recommend you the best independent experts for your further needs, because I have them all in my League !
---
As a freelancer, I offer writing, graphic design, photo, and video (with motion graphics) services. My job is to make your work looks amazing - literally.

I work in : French, English, German, and Spanish.
---
What else:
- hardcore gamer (I've plated all Dark Souls serie - Bloodborne too, spent 500h+ on Skyrim, at least 300+ on Witcher 3)
- studied piano, violin and the drums at a French Music Conservatory for 11 years
- happy owner of two cats and three axolotls (Google it!)
- travelled to Armenia and to China, and I'm still learning Mandarin
- my favorite authors are Giono, Kafka, Magnan, Artaud, Buzzati, Lovecraft etc.
gamification
graphic design
photo
video
writing