About
2PS is a collective of management consultants united in an international network.
Founded in Montreal in 2016 by Yann Rousselot-Pailley and Loïc Bisière, 2PS is an international collective of independent management consultants. For this network of over 1000 professionals, including 600 consultants in 20 countries, 2PS provides an online platform that encourages the multiplication of business opportunities. In each city where 2PS operates, a local league organizes several monthly events, including meetings, conferences, video calls with other leagues and business shows.

2PS consultants can form working groups and offer complementary services to better meet the needs of VSEs, SMEs and micro-multinationals. One of our expert groups is also dedicated to supporting start-ups.

PLAY NICE
Thanks to our platform, independent consultants are encouraged to refer each other, to collaborate. They are rewarded every time they "pass the ball".

This way they avoid spending many hours that could be billable looking for new customers, they break their isolation and have an international network of support and benefits, just like the employees of large consulting firms... while keeping the advantages of their status as self-employed (entrepreneurial freedom, originality of their solutions, choice of tariff and means of payment, responsibility for their customer relationship).


CONSULTING HAS CHANGED
2PS finally makes consulting accessible to VSEs, SMEs and micro-multinationals. We promise you an experience similar, if not superior, to that of traditional consulting firms, but at a better price.

Whatever your organization's needs, 2PS independent consultants can help you and offer you a solution tailored to your business. Our network allows you to access certified professionals and create multidisciplinary teams for your projects.
THE TEAM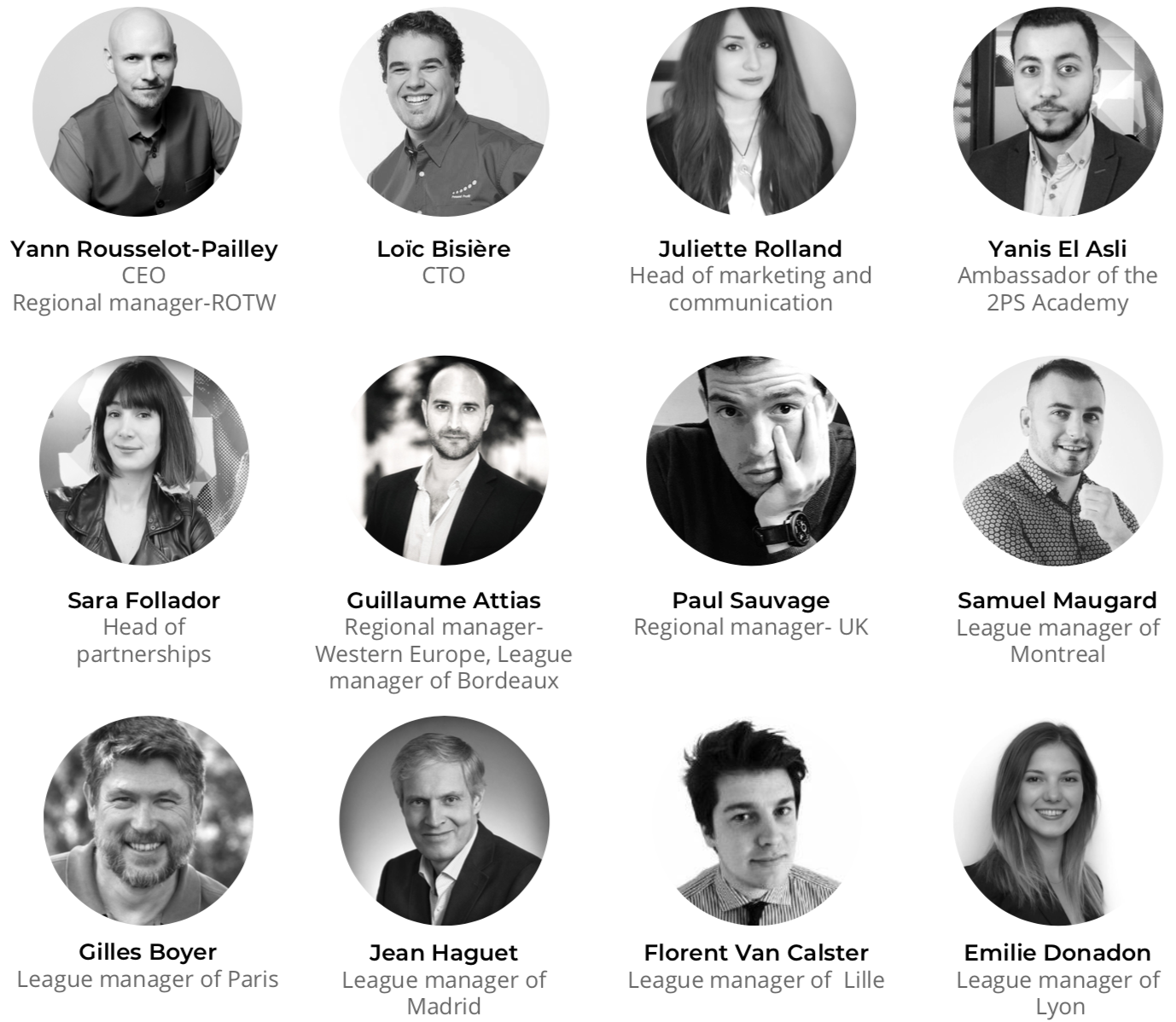 JOIN US
If you want to be a consulting professional and want to be a member of the 2PS community, find out how to join the 2PS network.

Interested in joining our team that creates and runs the 2PS network? Ready to develop 2PS in your city or region and start your own consulting business? Here are our available positions:

- Regional manager => write us directly in the chat box!
LEGAL
Headquarters : 417, rue St-Pierre, bureau 401, Montréal (Québec) H2Y 2M4 Canada

Company number in Quebec (NEQ): 1171805683
TPS: 771057528RT0001
TVQ: 1223775736TQ0001