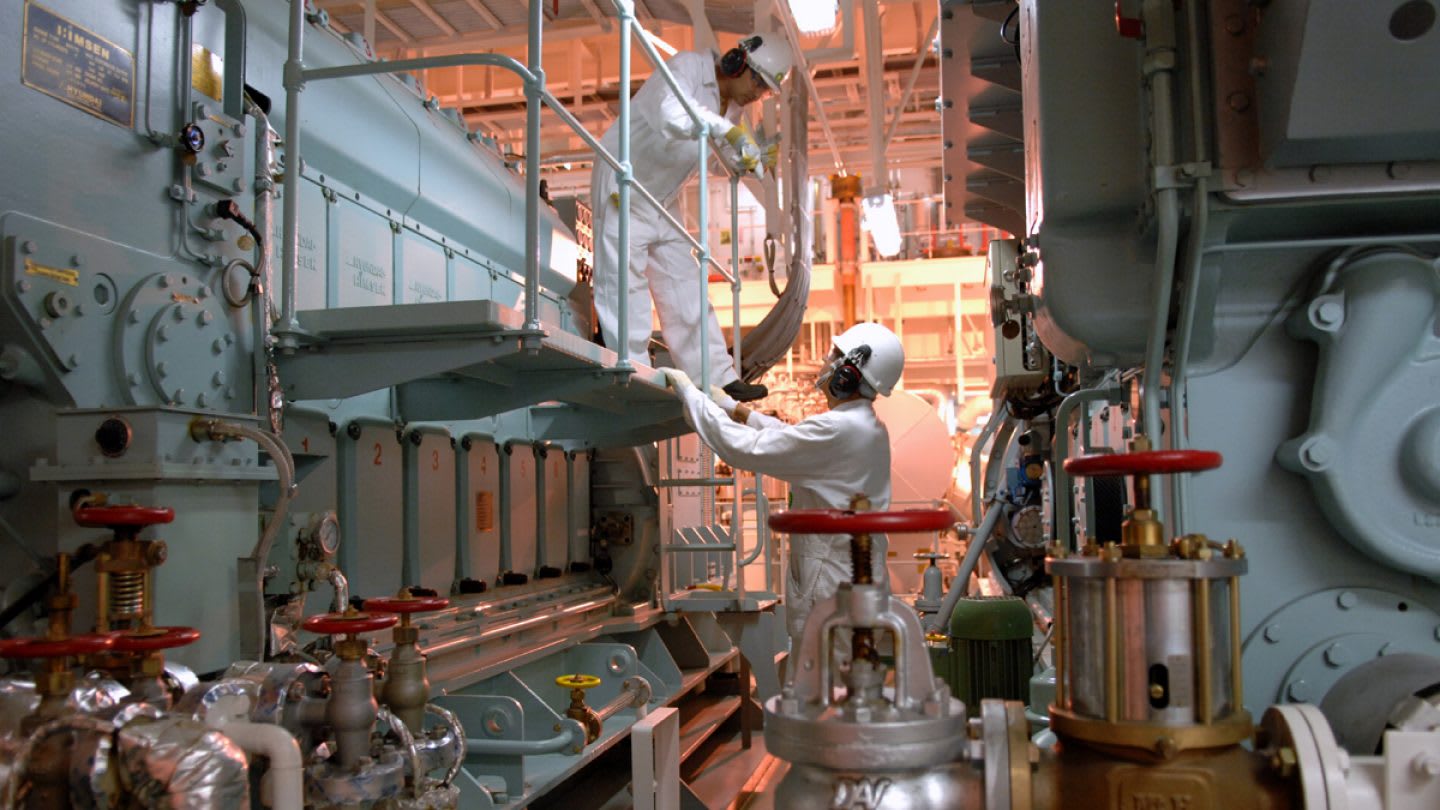 Singapore R & D Tax incentives
Do you qualify?
Singapore, one of the world's easiest places to do business, is also one of the best places in the world to develop new products or processes or improve existing ones. Any company that is conducting R&D projects (research and development) can get tax savings or cash payout. If you are a decision-maker of Singaporean company and you would like to take full advantages of the R&D tax incentive and the productivity and innovation credit (PIC) regime contact me now.
The Singapore government budget for 2018 has introduced several measures to bolster research and development and IP tax regime. From a tax perspective, these include increasing existing tax deductions for payments made by businesses to license an IP for commercial use, IP registration costs, as well as expenditure incurred on R&D activities, carried out in Singapore. Thanks to those measures Singapore jumped ahead of European economies Germany, Switzerland, and Finland into third place on the strength of its top ranking in the tertiary-efficiency category in the most recent Bloomberg Innovation Index.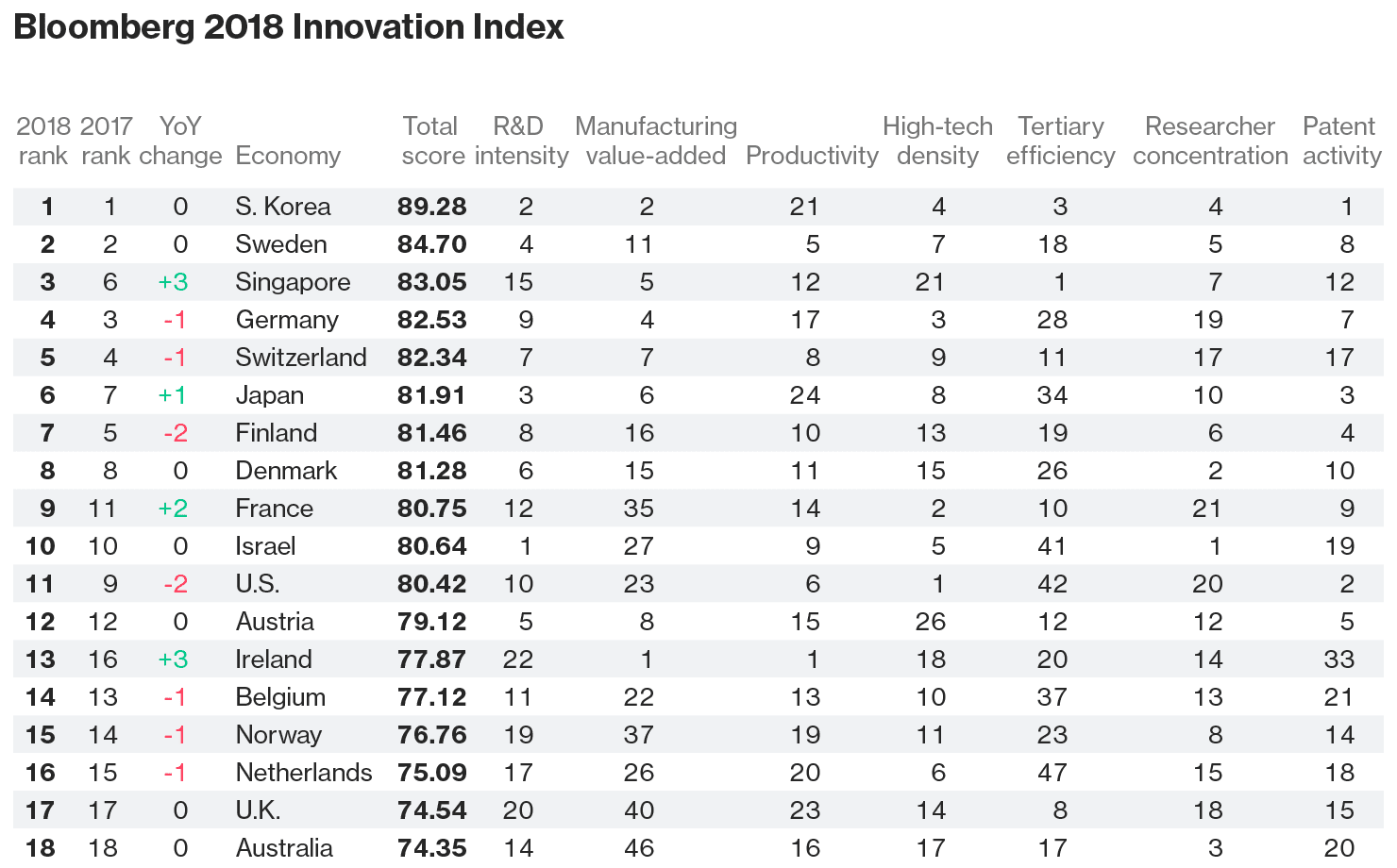 "Singapore has always placed strong focus on educating her populace, especially in STEM disciplines," said Yeo Kiat Seng, professor and associate provost at the Singapore University of Technology and Design, referring to science, technology, engineering and mathematics. It also has a "steadfast commitment to funding R&D and innovation," added Yeo, who holds 38 patents.
Why Singapore government is supporting measures to bolster R&D?
Singapore has long foreseen the need to embrace innovation in all forms, and its R&D Incentives measures are a powerful tool to stimulate innovation. But attracting big and successful companies is not just for the sake of novelty, but also for creating and keeping jobs. However, Singapore is not alone in gearing up to be an innovative economy. Developed countries such as the United Kingdom, Australia, and Ireland have long histories of promoting innovation. Closer to home China has also made a strong focus and push towards innovation.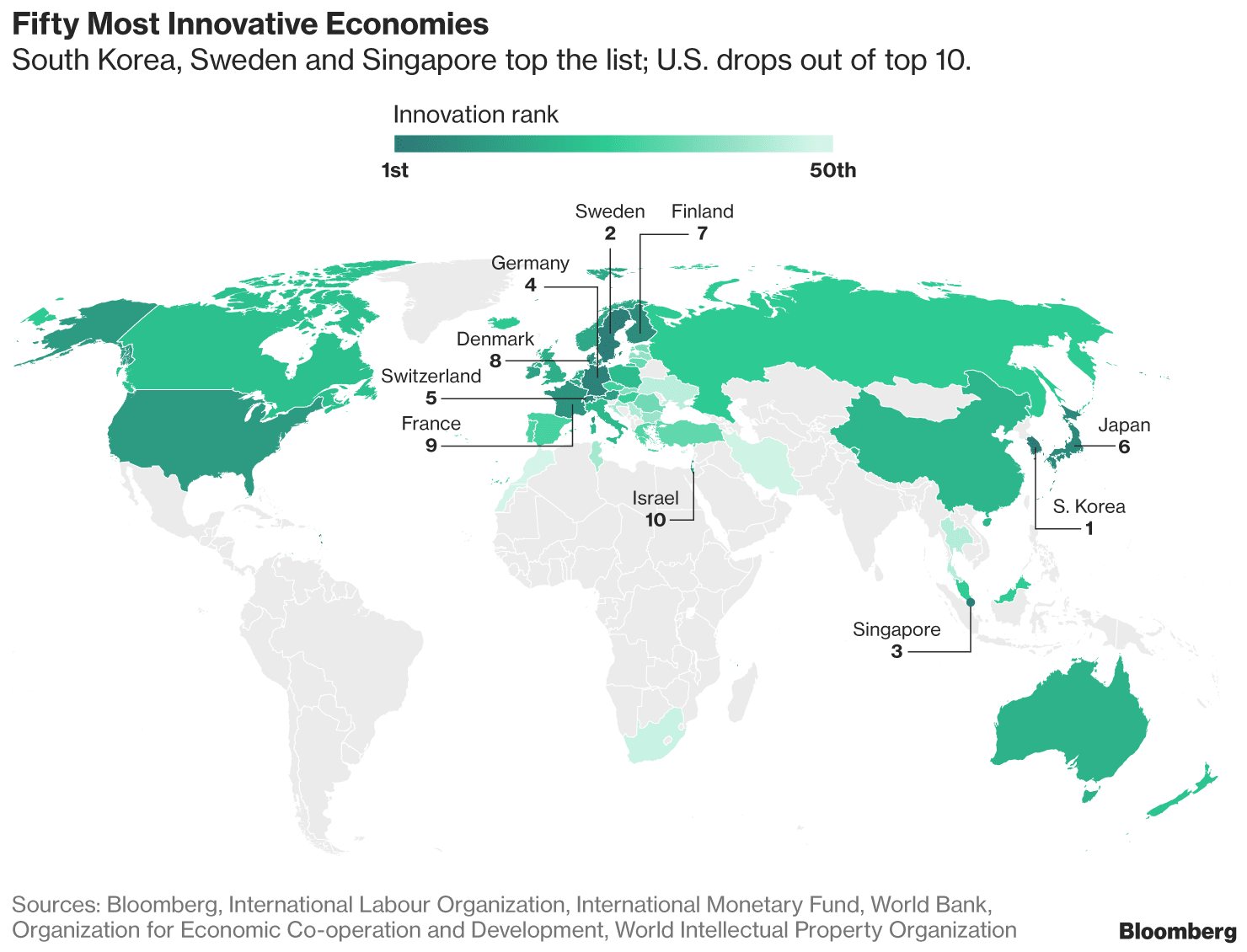 Key policy levers for governments to support innovation are a combination of direct subsidies and tax incentives (such as R&D credits). The combination of direct subsidies (which are more targeted) and tax incentives (which are broad-based) recognizes that while certain types of innovation can be targeted, there is a need for a broader policy. Policymakers can't predict the next big innovation! Broad-based tax incentives are here to overcome this uncertainty and encourage entrepreneurs to take a chance and develop solutions for new customers needs they detect.
What kind of activities are eligible
To be eligible, the company's project must meet the following 3 requirements :
1. the objective is to acquire new knowledge, create new products or processes, or improve existing products or processes;
2. it involves novelty i.e. something new (first of its kind in Singapore) in relation to the creation or improvement of products, processes or knowledge OR technical risk [i.e. scientific or technological uncertainty that cannot be readily resolved by a competent professional in the relevant field at the start of the R&D activity];
3. it is a systematic, investigative and experimental ("SIE") study to test or find out something that is not known or readily deducible in a field of science or technology, and not simply to confirm something already known or demonstrate a known fact.

On top of those 3 main criteria, the project undertaken by the company must be in the field of science or technology and is NOT undertaken by the company as an R&D service provider on behalf of its customers.
Finally, The project undertaken by the company DOES NOT fall under the following exclusion list:
Quality control or routine testing of materials, devices or products;
Research in the social sciences or the humanities;
Routine data collection;
Efficiency surveys or management studies;
Market research or sales promotion;
Routine modifications or changes to materials, devices, products, processes or production methods
Cosmetic modifications or stylistic changes to materials, devices, products, processes or production methods.
What is the best way to 'unrisk' an R&D tax credit claim?
The key is to establish a system of risk management by being aware of history, legal precedent, procedures, and policy–an applicant can analyze what issues may come into play with regards to their R&D application and ensure they are prepared.
Ensure that your team recognizes that filling the Inland Revenue Authority's form is only a small part of the whole. You must keep detailed technical documentation that supports your statements and demonstrates you understand the depth of the program.
It takes knowledge and experience to be able to evaluate exactly what constitutes quality documentation and to put record-keeping protocols in place that document R&D work in an effective way; however, in the event of a review by IRA, having this documentation prepared will make the difference between an accepted claim and a rejection, possibly followed by a prolonged appeal process.
To mitigate the risk, contact me now.
---
For more information about the Bloomberg report, Read the article "The U.S. Drops Out of the Top 10 in Innovation Ranking" by Michelle Jamrisko and Wei Lu
https://www.bloomberg.com/news/articles/2018-01-22/south-korea-tops-global-innovation-ranking-again-as-u-s-falls